Infrastructure: Building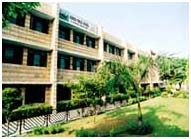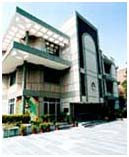 The building is scientifically designed with spacious classrooms and the latest technology in teaching aids. Computer Labs flaunt the latest Pentium, Internet and Web site enabling the students to explore the wonders of the world.

The labs are well equipped and spacious providing the students with an opportunity of learning by doing.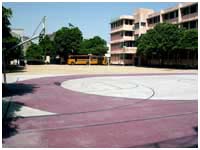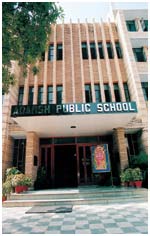 Wide choice of activities are woven in the matrix of the curriculum. Regular co-curricular activities both Inter & Intra school like dance, drama, quiz, declamation, debate, and recitation, on the spot essay, painting, etc. are organized to draw but the best in each child.



Besides this, the students are also exposed to a wide spectrum of activities like Judo, Skating, Yoga, Aerobics along with the usual Table Tennis, Cricket, Basket Ball, Volley Ball, Hand Ball, Kho-Kho, etc. in the school's sports arena which is ideal for all sports and games. The school is also a proud owner of an opulent Library with a wide range of books catering to the needs of every age group.