Career with Adarsh Public School
"Our objective is not merely to teach; but to make them learn. "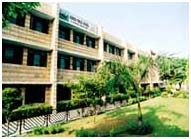 The school is looking for facilitators in categories like Nursery Trained Teachers, Assistant Teachers, T.G.T.'s in various subjects, Part Timer's in sports, music, western & Indian dance forms, etc. These positions arise usually at the end of the Session in March every year. However, you can submit the form below and we will get in touch with you as & when a suitable position is available for you..
You may apply at adarshpublicschool@hotmail.com
or contact School Reception on any week days between 9:00am to 01:00pm